​Southampton Pride is the fastest growing pride in the South. Each year our comminity events, activities and fundraisers get bigger and bigger. In addition to this, the Pride event in August attracts celebrities from all over the UK making it a major fundrasing event and celebration.
Countdown to Southampton Pride 2019
Southampton Pride could not happen without our generous
Sponsors, Partners and Supporters
Making all this possible
Where It's At
Guildhall Square,
Southampton. SO14 7DU
This Pride Event in August is Free
All proceeds go to our nominated charities
Various associated events happening through the year
Southampton Pride is a community event created, organised and funded by local and national people and organisations.
Every year Southampton Pride raises hundreds of pounds for charities. The support of local businesses, community and individuals like yourself is essential to raising funds and keeping this event free and accessible to all. Every contribution makes a difference and if you feel you can, please get involved or donate.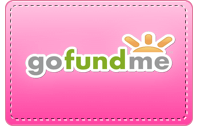 Get in Touch
Use the contact form to contact the team for any reason